Hey everyone!
Life's been insane the last couple weeks and I'll have plenty of updates soon!
I wanted to let in you on a little giveaway we're doing with Whitney over at Keeping Up With the Cyperts!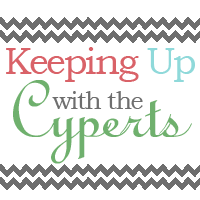 Whitney is hilarious and gorgeous and you should check out her blog now!
Also, who doesn't love free stuff?? There are some great gifts coming your way!
a Rafflecopter giveaway