I confess that I have been pretty much watching nothing but 30 Rock. That's why I have all these weird Liz Lemon references.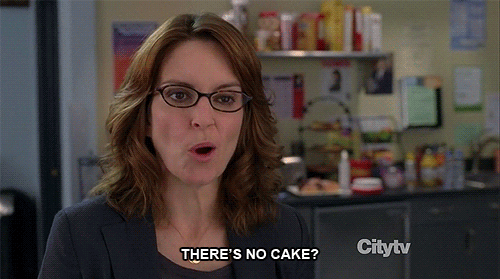 I confess that I am a little over excited for Mad Men Season 6 to start Sunday
I confess that I ate four bunny Peeps the other day. My parents and younger brothers surprised me with a quick visit on their way back to Pennsylvania from Valdosta on Monday where they were visiting my brother and new nephew. We had dinner and hung out and they left the next morning. They brought me peeps and a chocolate bunny!!
I confess that I finally decided to do that thing to my phone where I make the apps and background all crazy girly. I'm not sure how its going to turn out. I kept going back and forth on this decision. Has anyone else done this??
I confess that all my friends with puppies make me jealous. I don't have baby fever I have puppy fever.
I confess that for the past 4 days I've been eating ever carb and dessert I can. What is wrong with me?
I confess that I was looking at the amount of weddings we have coming up this year and when they are and got nervous about all the gifts and travel expenses especially with the fact that I am still looking for a job in the DC area. They are mostly family weddings, too. This deadline of June is creeping up way too fast for me and the struggle is getting real.
I have a lazy weekend ahead but it is T-minus 8 days until Steve is here for a 4 day visit and I can't wait! Friday took way too long this week!
Also - Happy Birthday to my good friend JULIE! We've been friends since high school, used to plan our fake futures in AP Euro and on AIM freshman year of college (more on that later).